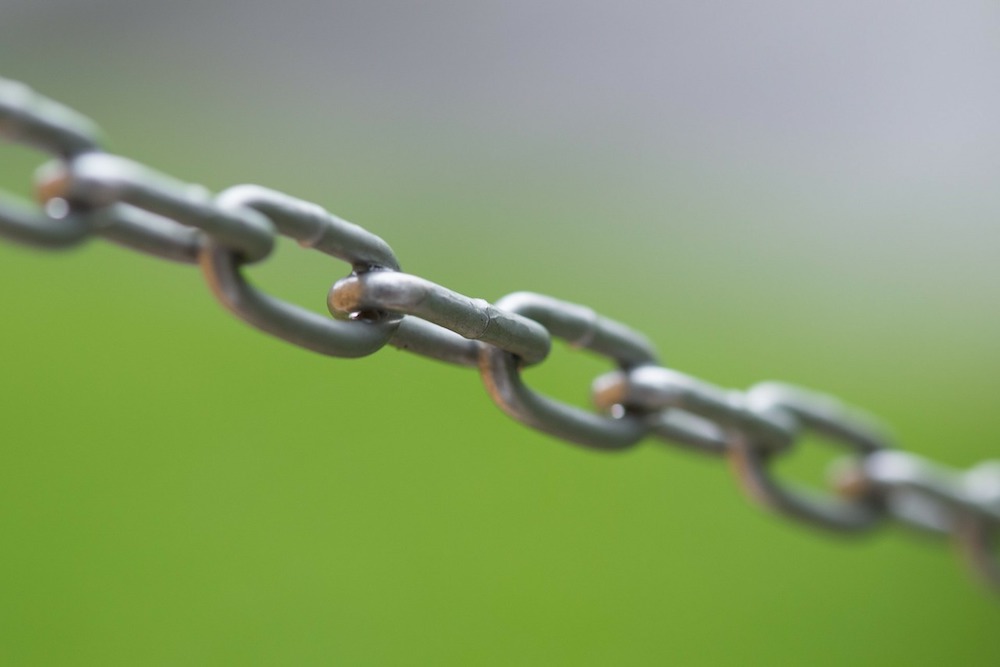 Estos son los enlaces que he compartido esta semana. Hay bastantes cosas interesantes. De algunas he pensado en escribir un post completo, pero no he encontrado el tiempo o las palabras.
Ahí va la lista:
Musical.ly es un fenómeno interesante.
Cuando mis hijas me solicitaron permiso para descargarla e investigué lo que era, me pareció una más de las apps que usarían y borrarían en unas pocas semanas. Mi error es posiblemente un indicador de que estoy empezando a quedarme desfasado definitivamente.
No sé si es el lugar donde los adolescentes están huyendo ahora que los padres estamos empezando a entrar en Snapchat, pero lo cierto es que si el vídeo de esta última puede ser una barrera generacional para adoptar el uso a partir de cierta edad, la esencia de Musical.ly combinada con la sensación de ridículo que adquirimos muchos cuando empezamos a tener ciertas responsabilidades la hace bastante complicada.
Tal vez el lanzamiento de live.ly la haga más asequible para «nosotros» como competencia a los Periscope de la vida.
Veremos.
Me ha gustado mucho este artículo en Wired sobre las distintas formas de asumir las nuevas tecnologías en los deportes mayoritarios en Estado Unidos.
Dejando de lado las consideraciones que ligan el éxito internacional del baloncesto a cómo ha abrazado con apertura estas tecnologías sin tener en cuenta que ni el béisbol ni el fútbol americano se practican internacionalmente como sí lo hace el baloncesto, sí da ejemplos claros de cómo buenas prácticas y la influencia de pesos pesados del mundo tecnológico ha puesto aquél deporte muy por delante de éstos.
He understood Instagram. He understood Snapchat. He gets the fact that fans are fans, and you need to fish where the fish are.
Lectura provechosa.
Más de blockchain, uno de mis temas recurrentes últimamente.
Muchos ejemplos para entender para qué se está usando.
Hay cosas que se debaten entre la legalidad y la ética, y las relativas a los datos de salud están claramente ahí. Sobre todo cuando una institución pública como el NHS (el Servicio Público de Salud Británico) cede datos a una empresa del grupo de Google:
Clearly, the future of healthcare depends in part on information sharing. In principle I am not opposed to the use of innovative technologies for healthcare, but when it is at the benefit of one private company, without the say of patients, we are starting down a worrying road.
Complejo el tema, y más teniendo en cuenta la diferente visión de la gestión y el acceso a datos que hay en EEUU frente al que hay en Europa.
Los enlaces a los textos de Seth Godin son un clásico en Anotado.
No one understands your self-narrative, no one cares that much about you, no one truly gets what it's like to be you. That germ of truth you're seeking isn't there, no matter how hard you look in the mirror.
Nada de interpretaciones, solo reflexionar con la lectura.
Mucha información en este informe sobre tendencias de internet para 2016(pdf).
Typical mobile users around the world have about 33 apps installed on their phones but spend 80 percent of that time in one of three apps: Facebook, Facebook-owned WhatsApp, or Chrome
213 páginas. Hay que dedicarle tiempo para sacarle el jugo. Es posible que antes o después escriba aquí sobre algunos de los puntos que trata.
Entrada firmada por el Director General de Friendsurance, uno de los exponentes de las nuevas compañías que están surgiendo en Seguros bajo el paraguas de Insurtech:
Working digitally in insurance is challenging … Traditional carriers neither have the technical resources, nor the general conviction to change this very soon. We even know of a number examples where APIs do exist, but the people in charge just don't see the need to use them, because the current paper system is working somehow.
Describe con bastante claridad los retos de las grandes empresas frente a la forma de trabajar de las startups
Big organizations don't like taking risks. They have a working business model and any deviation from it is usually judged by the potential downside, not the upside.
Hay puestos que cambian, y hay puestos que cambian a toda velocidad.
80 percent of IT spend worldwide is allocated for maintenance, while only 20 percent is devoted to driving innovation