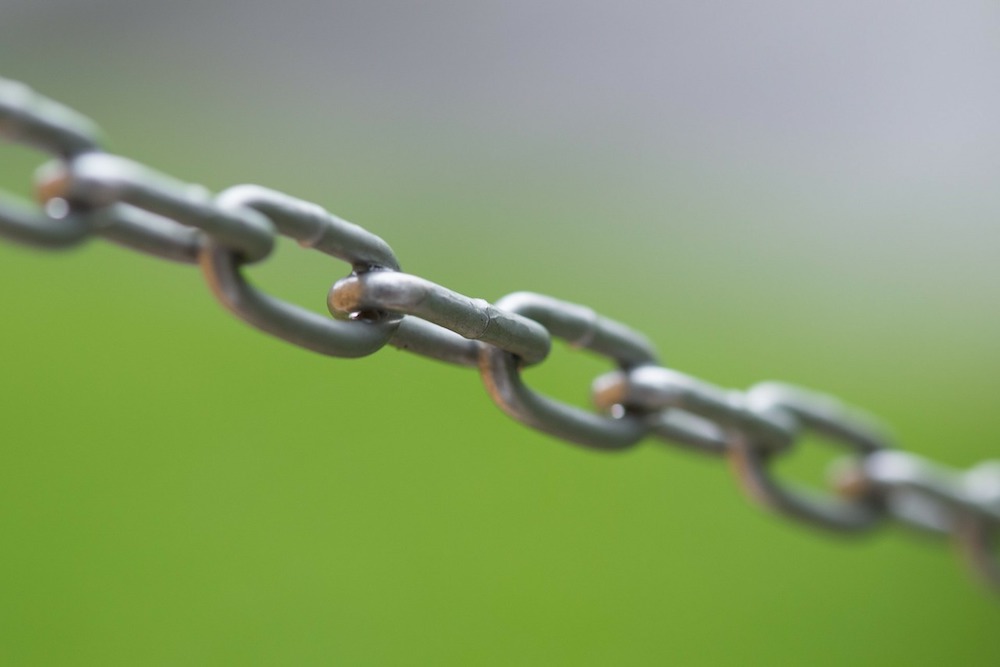 No, no es un error. No me he saltado el mes de julio. Simplemente no he compartido ningún enlace en Linkedin, que es lo que vengo relacionando en estos resúmenes mensuales de enlaces.
He estado valorando relacionar también lo que comparto por otros canales: Twitter, MS Teams, WhatsApp, … y, si encuentro la forma de automatizarlo medianamente como hago con los de Linkedin es posible que sí lo haga. Si dependo de hacerlo manualmente posiblemente no lo haré.
Envidio la capacidad de recopilar, glosar y compartir contenido interesantísimo que demuestra Antonio semana tras semana con Causas y Azares, si aun no estás suscrito, hazlo.
Mis enlaces del mes:
5 reasons why we don't have more ethical leaders
Me ha fascinado la claridad con la que Tomas Chamorro-Premuzic desgrana en Fast Company las miserias que nos llevan a elegir líderes que no lo son desde el punto de vista ético.
Y me ha descorazonado ver que para él (y para mí) la primera de esas razones es que lo último que valoramos es precisamente la integridad (RAE, segunda acepción).
In politics, it is often said that most countries have the government they deserve. At least in democracies, we can see why corrupt leaders would be more likely to emerge in societies with corrupt rather than altruistic values.

http://www.fastcompany.com/90535923/5-reasons-why-we-dont-have-more-ethical-leaders
Can Killing Cookies Save Journalism?
La sorprendente innovación de colocar los anuncios como lo hacía la prensa del siglo XX.
Resulta que la prensa lleva dos décadas recopilando datos a través de cookies, compartiéndolos con terceros, desarrollando complejos sistemas para colocar anuncios y presentarlos de la forma más personalizada posible, y la segmentación que se hacía en la prensa física pre-internet era igual de eficiente o aun más.
Llega un poco tarde la prueba, pero nunca es tarde si soluciona parte del problema.
A Dutch public broadcaster got rid of targeted digital ads—and its revenues went way up.

https://www.wired.com/story/can-killing-cookies-save-journalism/
A private equity form just bought the largest consumer DNA database
¿Nos sorprende?
Los datos son moneda de cambio, y bases de datos como las que manejan las empresas que trabajan sobre información genética son muy valiosos, y su valor es más que probable que siga subiendo.
Companies are bought and sold all the time, but this acquisition reveals just how little control people who took DNA tests have over their own intimate data

https://futurism.com/the-byte/private-equity-bought-largest-consumer-dna-database
Ten battlegrounds for digital and analytics in life sciences
Curiosamente, texto muy relacionado con el anterior.
Las compañías de las ciencias de la salud tienen delante de sus ojos una profunda transformación relacionada directamente con la cantidad de datos que son capaces de identificar, generar, recopilar y procesar de forma eficiente.
Life-sciences companies are on the cusp of a digital revolution. There are wondrous opportunities to leverage digital and analytics to address significant unmet patient need if these technologies and capabilities can be deployed at scale

https://www.mckinsey.com/industries/pharmaceuticals-and-medical-products/our-insights/ten-battlegrounds-for-digital-and-analytics-in-life-sciences
In Data We Trust: But Do We?
No cambiaría una coma de este post. Toda todas las cuestiones críticas en lo relacionado al uso que las empresas hacen de los datos.
trust in data begins with identifying what is leading to the lack of trust, putting a plan in place to correct any issues, and then using data to make business decisions, accelerate growth, save costs and drive employee and customer satisfaction

https://us.nttdata.com/en/blog/2020/august/in-data-we-trust
Embracing the Opportunities of Disruption
Con este punto de partida ¿llegaremos a algún sitio?
75 percent of business leaders say their motivation for investing in Big Data and artificial intelligence is fear.

https://partners.wsj.com/ntt/we-are-ntt/embracing-the-opportunities-of-disruption/